Bestest experience ever Dear Team This JM international Bollywood Influencer based in Dubai and india I would like to thank the team for the wonderful experience by Mr Amir the driver of our car he shared his bestest experience with us about desert Safari we had guest from Canada in Dubai they enjoyed so much with his safty drive in dunes of desert Safari it was such a wonderful experience with Mr Amir I would definitely recommend my celebrity friends and influencers to try ur safari experience and also Mr Amir service ⭐️⭐️⭐️⭐️⭐️⭐️⭐️⭐️I wish I could give Amir more star for his customer service really enjoyed a lot Thanks for sending wonderful guide (Mr Amir) Thankyou so much
Vip desert safari Great trip with mr shera and shani tiger who picked us from our hotel it as a good one hour drive before we got to the desert started of with some buggy for 30 minutes am enjoying drive the buggy under hour guidnes then it was time for dune bashing it was an unforgettable experience with Mr shera and shani tiger treating us to some daredevil riding we then had a camel ride the final highlight was the food which was a very wide spread even for a vegetarian family like ours we got to enjoye some dance and other performance as we enjoye everything I highly recommend mr shera and shani tiger
Fun times in Dubai Safari We set up this safari excursion, and we are happy we made it. The atv s were super fun, the safari was breathtaking, and Amir was a cool guide and driver. Thank you for the experience ????
Dune Bashing Amir helped us with all the things during the ride. He picked on time, maintained the schedule, helped with adventurous dune bashing too. Highly recommended.
Perfect day in a desert We had a pleasant time with our driver Mr. Nawaz. Confident driving, friendly atmosphere, good emotions ???? Nissan Patrol is a real monster ????
Good, affordoble price, nice action Amirs' trip was wonderful and extreme. I recommend it. My kid was very glad and exciting. Think twice if u have seasickness because dune bashing not for all 🙂
Great experience Amazing experience so far. Amir was super kind. Had lots of fun. Food and show was amazing. In short it was full exposure to arab culture. If you are someone who loves trying new things and cherishes the different culture and traditions. This is must try for you!
10/10 RECOMMEND Amir was a great tour guide. He was prompt with his timing and the package we bought. We did a couples ATV and Highlander tour sand tour with dinner included and a camel ride. The tours latest 30 minutes each, and the dinner was for about 2 hours buffet style.
Very good We had a great day out with family, as a private group we had our best time and fun. Also, great thanks to Amir, the tour driver. Would definitely recommend checking out personalized group activities. Thank you
Fun Experience Amir is great! We had a blast and will definitely come back. The kids enjoyed themselves and said this was their favorite day.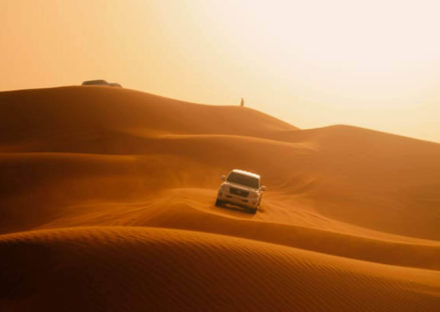 Starting out your tour in morning with a cool breeze blowing. On high dunes of red sand Arabian desert.
Morning Desert Safari with Quad Bike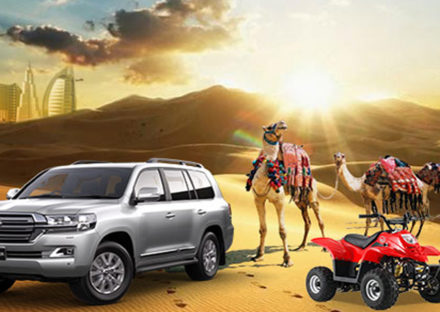 Special Deal for special ones, now get Quad Biking in addition to dune bashing, camel riding, Sand boarding
Morning Desert Safari with Dune Buggy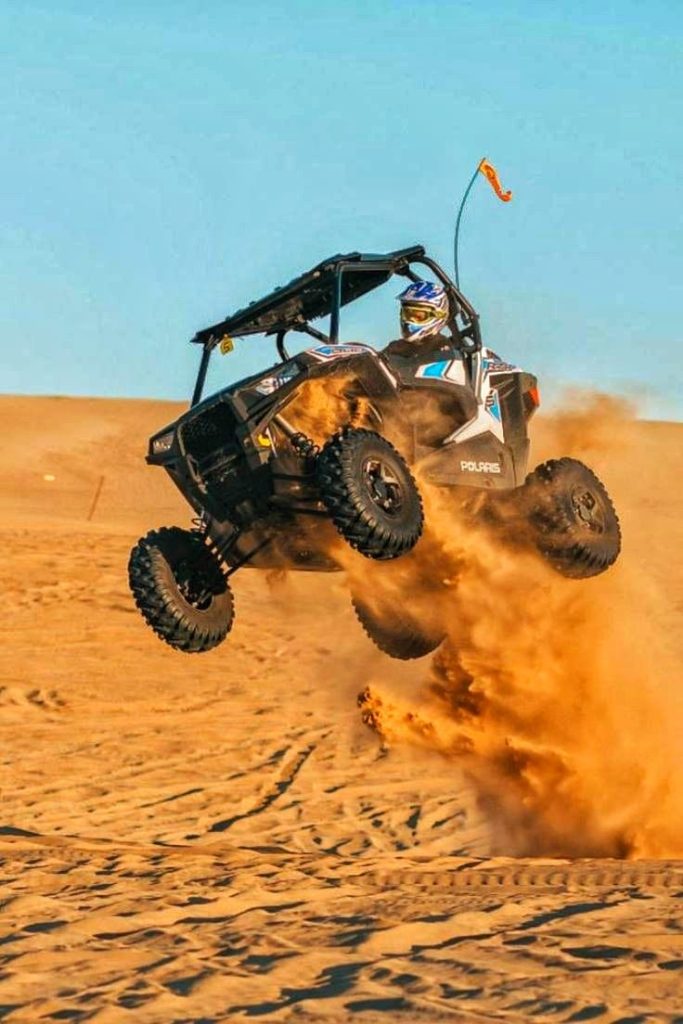 Special Deal for special ones, now get Dune Buggy in addition to dune bashing, camel riding, Sand boarding
Things That Are Part Of your Tour